Marty Jefferies — Graphic Designer based in Nova Scotia, Canada
Large 72x90 posters that hung from the ceiling at the boat show.
Monitor & TV talker. Attached to monitors and TVs at trade shows and other special events.
Trailer wrap for ATVANS 20 Year Anniversary give away. Note that this is the digital mock up. I wasn't able to get a picture of the finished trailer after it was finished.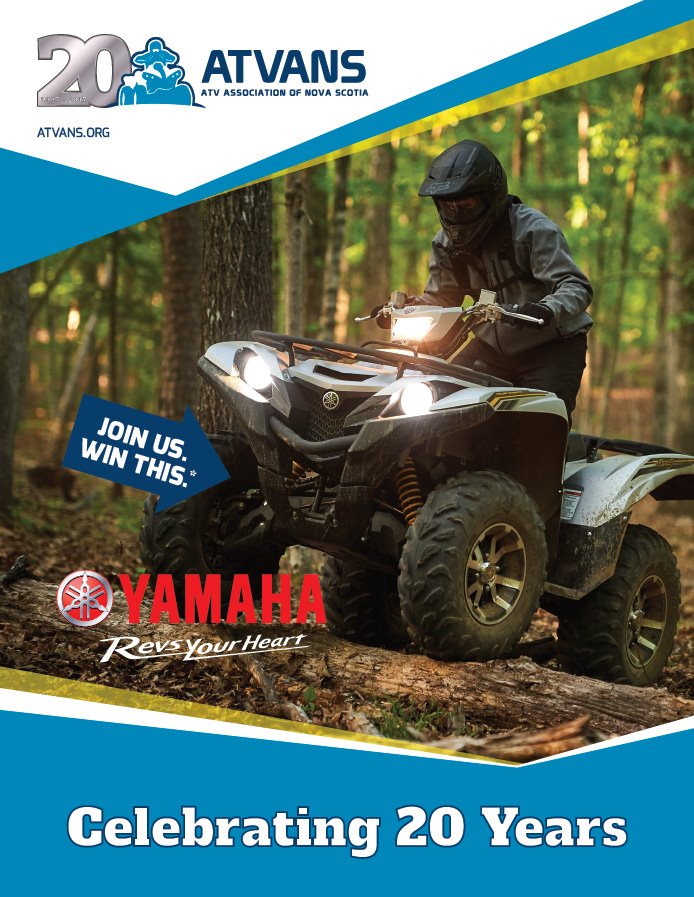 ATVANS 20 Year trade show poster
Previous
Packaging
Next
Logos